Attn: CATIAHotline PLM'er,
When I double click on a CATPart or Product CATIA Doesn't Start??
What has happened is the OLE Link has been broken. This can happen for many reasons. One being you have installed R16 and then removed R15. Windows remembers that R15 was removed and removes the association that says .CATPart, .CATProduct, blah blah blah is a file that when double clicked on it starts with CATIA. Well if you are having this issue here is the answer to your prayers.
First Start a Command Prompt. Second, change directories to the intel_a/code/bin directory of your CATIA install folder. Lastly type in the following CNEXT.exe /regserver and select <Enter>. If that was hard to follow then take a look at the image below.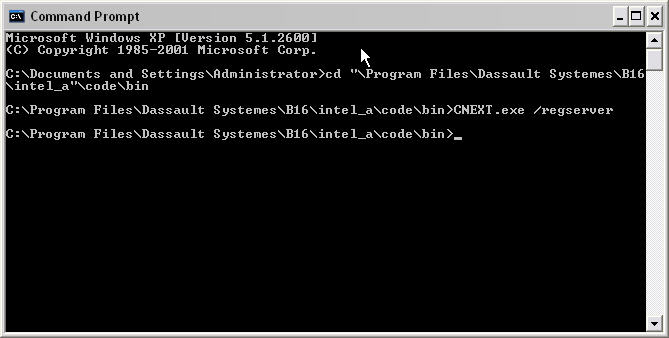 Well that is it for this week. Happy CATIA'ing…
Jon