Attn: CATIAHotline PLM'er,
CATDUAV5 and an alternate way to run it.
As I have stated in the past CATDUAV5 should be ran pretty much when ever you can. The more you run it the more it helps you later on. If you have never ran it and decide to run for the first time you may realize that there are many errors in your part. People there for decide not to run it for this reason. My thoughts on this are this. Not running CATDUAV5 because you are worried there may be a problem is like not going to the doctors when you have a pain because you are afraid he will tell you something is wrong. It is just plain silly.
I again recommend running CATDUAV5 all the time. Because this is such a Huge subject I'm going to re-address it.
When to use it?? Well as often as you can. Basically DS recommends doing it all the time. I'm a firm believer in it now. I recommended it before I came back into the Engineering world and I support it way more now. I don't believe it gets ran enough.
Why to use it?? To find small problems before they become HUGE problems.
How to Use it?? First take the files that you wish to run CATDUAV5 on and save them into a folder.
Secondly inside of CATIA Select Tools -> Utilities.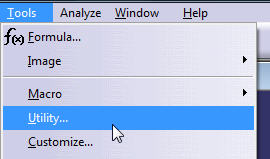 Next Double-Click on the CATDUAV5

Change it from Check to Clean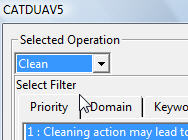 Select your input files. If you are going to 'Clean' a Product make sure you check Pointed to Documents before you select the CATProduct.

Select Member to pick the appropriate files. If you want to replace the existing files with the clean ones then check the box that says 'Keep in same Location' and Over Right Existing files

Select OK and Run. You will get a report to look at to ensure that it was completed. Remember to run this till you have no errors.
See you at COE
Jon