Attn: CATIAHotline PLM'er,
Sometimes when working away the you will want to turn off the Compass or the Spec Tree or the Geometry even. To do this select View from the toolbar and then the option you want to turn off.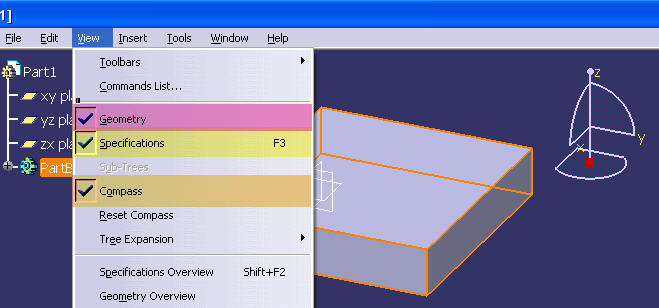 To turn off the Geometry then select the Geometry, highlighted in Pink.
To turn off the Specifications Tree select the Specifications, highlighted in Yellow, or select F3.
To turn off Compass select the Compass, highlighted in Orange.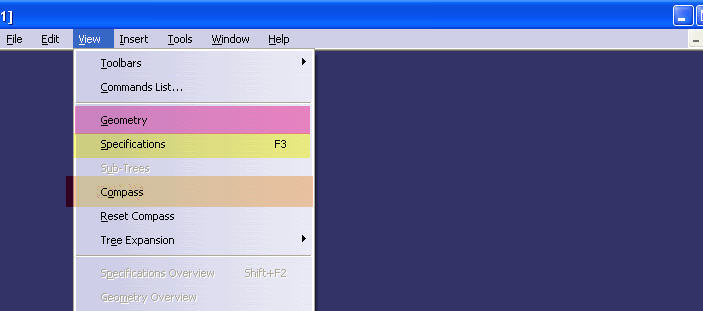 As you see the Screen is completely blank now. To turn things back on you can reselect them and they will reappear.
Jon