Attn: CATIAHotline PLM'er,
Have you ever wanted to Project a 3D Image's Silhouette to a plane? Well your prayers have been answered.
First you need the Part. I have a scoop of mint ice cream in a sugar cone. (Mint is the favorite in the Clark household, though I'm a Peanut Butter and Chocolate kinda guy)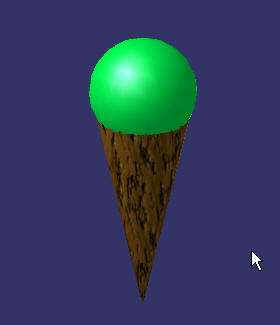 Next we are going to select a plane to create a sketch on.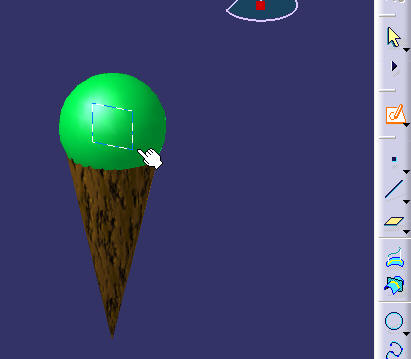 Then select the 3D Geometry Icon and then select the Project 3D Silhouette Edges Icon.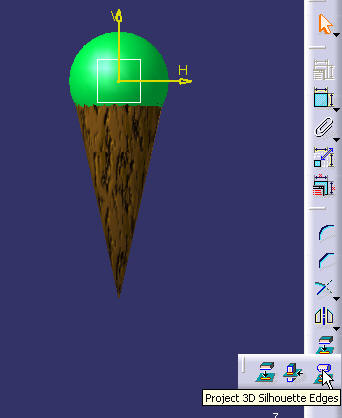 Go to town selecting the Surfaces you want to profile and that is it.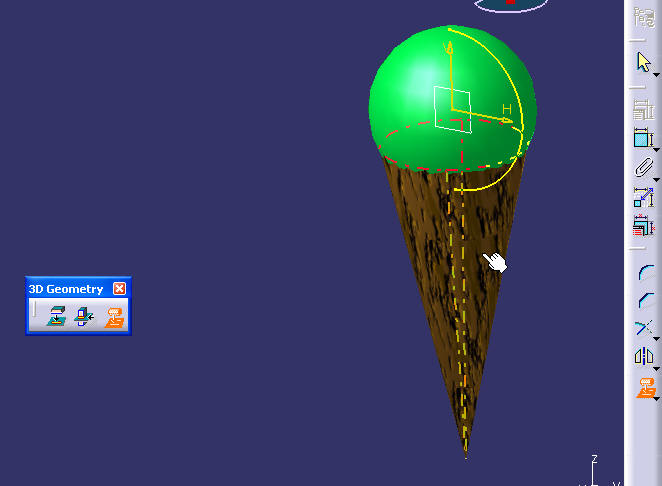 Bam that is it. Keep on keeping on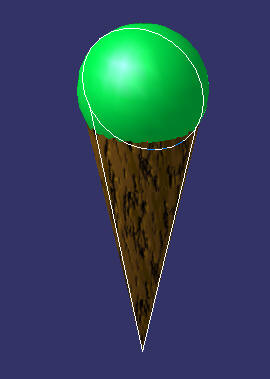 Jon