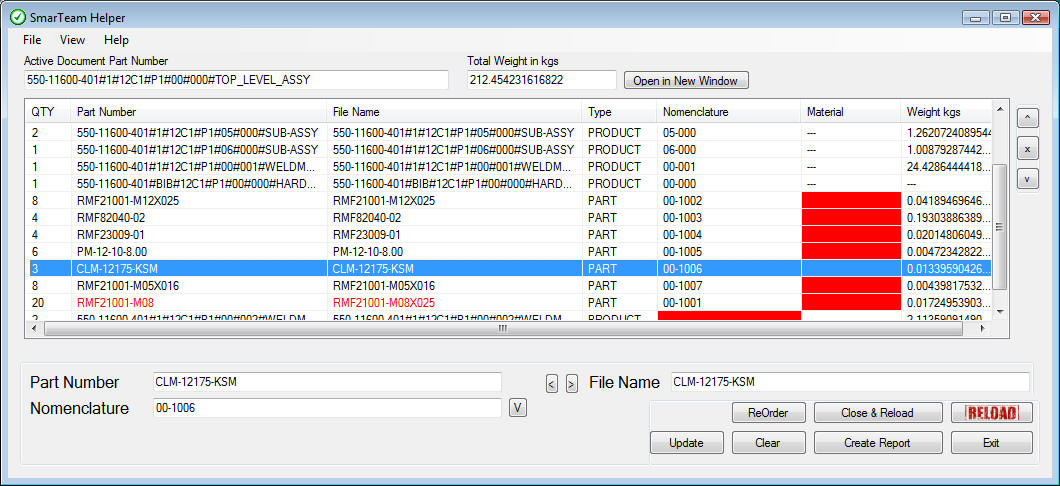 This tool will notify you if the Part Number and File Name don't match.  If the Instance Names don't match.  If the Part/Product is missing Nomenclature.  If the Part does not have any material assigned to it.  What the Weight Break down is.  It also allows you to reorder from the front panel and it will give you a report of what you are looking at in Excel.
Check out the Help Docs here.
Next for ST Helper is Enovia DMU Support, Replacing Components from the ST Helper Window, more
selectable parameters, and what ever else I can stick into it.